This article is a guild information page for oO Style of

Ascendancy (EU)

.

The contents herein are entirely player made, and in no way represent official WildStar history or occurrences. Characters and events listed are of an independent nature, and may be role-play, fictional, speculative, or opinion from a limited player-base. Guild pages must comply with Guild page policy.
| | |
| --- | --- |
| | oO Style |
| | |
| --- | --- |
| Name | oO Style |
| Founded | 2012-10-02 |
| Realm | Ascendancy (EU) |
| Leader | Milka, Proteas |
| Co-Leader | Gnaus, Maloghigno |
| Target | PvE |
| Country | Italy |
| Website | oO Style |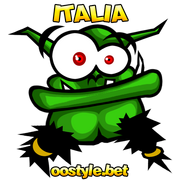 Guild History
Edit
Bring a beer, we are not a guild, we are a community, we are THE Co.Ommunity!
To know something more about us, please click "ALT+F4" :P
We are... seriously for fun!
Progress
Edit
It's inevitable.
Structure
Edit
Relaxed and flat. But when there is a challenge or a raid, there is a Leader with power of life and death over the team members.
Raid Schedule & Loot System
Edit
The Leader chooses.
External links
Edit
Ad blocker interference detected!
Wikia is a free-to-use site that makes money from advertising. We have a modified experience for viewers using ad blockers

Wikia is not accessible if you've made further modifications. Remove the custom ad blocker rule(s) and the page will load as expected.