This article is a guild information page for Wizards and Robots of

Nexus (EU)

.

The contents herein are entirely player made, and in no way represent official WildStar history or occurrences. Characters and events listed are of an independent nature, and may be role-play, fictional, speculative, or opinion from a limited player-base. Guild pages must comply with Guild page policy.
| | |
| --- | --- |
| | Wizards and Robots Inc. |
| | |
| --- | --- |
| Name | Wizards and Robots Inc. |
| Founded | 19/3/2014 |
| Realm | Nexus (EU) |
| Leader | Qwertie |
| Co-Leader | Dienasty |
| Guild Officers | Zaroth |
| Target | PvP PvE |
| Accounts | 6 |
| Country | Australia |
| Special | Oceanic |
| Restrictions | Mature members, be respectful. |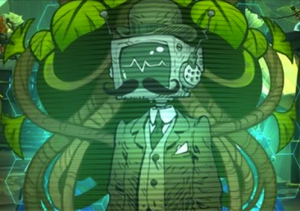 We are Wizards and Robots Inc. We are a friendly guild that participates in all aspects of the game. This is out Guild Page on which you can view general information about us and what we do. Feel free to contact any of our members in-game. All necessary contact details have been provided. Note: All content here is subject to change both pre and post WildStar™ launch.
About Us
Edit
Wizards & Robots Inc. was started by friends who had met through WoW.  We have created a new guild to make a friendly environment in which we can explore and play WildStar together.  Our guild is very community heavy and we're proud to say that's far from a burden. As players our sense of community has always be strong and we have always been happy to say so. Our members are always doing something together whether it be PvE/PvP content or looking for another way to help out our guildies. So scroll through the page, have a read hit us up in-game if you want to join (or even hang out, I mean we are pretty cool people).
We strive to fulfill the philosophy that "awesome people should always be awesome together" - Zaroth, so of course we are always looking for new people to join. We have a few rules and regulations but really we want people with a good sense of humor. We expect Guild members to help each other when needed, and participate in guild activities. Although we have an age limit classified as 'not so strict' and welcome mature content. Please Note: behavior such as excessive swearing or any form malicious behavior will not be tolerated. As a Wizard And Robot Inc. member you can expect respect and know that any forms of disrespect will be severely punished. 
Guild History
Edit
This will be updated with the lore of this guild and how it came to be. 
Recruitment and Rules
Edit
This is Wizards and Robots official rule list:
Be nice and have fun. 

(For example: If someone is doing something wrong, do not yell or insult them, but try and explain to them what they are doing wrong and help them improve.)

No excessive swearing in chats such as Guild, Raid, Trade etc. 
Respect Wizards and Robots Inc. Respect the name, respect others when using the name and most importantly make others super jealous that they aren't in our guild.
Act Mature. This is an R18+ guild. When we say this we mean the maturity not the age. Don't act like a kid if you're not one. 
Don't break WildStar's game policies (more importantly don't break WildStar).
Use common sense/courtesy. Again we respect our members and all members should respect each other.
Ad blocker interference detected!
Wikia is a free-to-use site that makes money from advertising. We have a modified experience for viewers using ad blockers

Wikia is not accessible if you've made further modifications. Remove the custom ad blocker rule(s) and the page will load as expected.