This article is a guild information page for Statix of

Pago (NA)

.

The contents herein are entirely player made, and in no way represent official WildStar history or occurrences. Characters and events listed are of an independent nature, and may be role-play, fictional, speculative, or opinion from a limited player-base. Guild pages must comply with Guild page policy.
| | |
| --- | --- |
| | Statix |
| | |
| --- | --- |
| Name | Statix |
| Founded | 4/15/2014 |
| Realm | Pago (NA) |
| Leader | itzteajay |
| Co-Leader | SelenesAngel |
| Guild Officers | Kegg, Azamara, ThySin |
| Target | PvE Raid PvP |
| Levels | 1-50 |
| Website | Statix |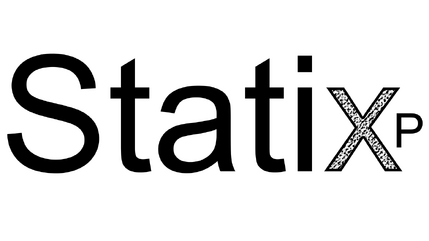 Statix Gaming Community
Edit
If you're here you're probably wondering what is Statix all about and why should I consider joining up with them? Well not to state the obvious but we're awesome. But besides that Statix is growing and we are heeps of fun. We support all our members who stream on twitch big or small. Here in Statix We believe that every single person is capeable of doing amazing things by themselves and each and every single member of Statix is AMAZING. But where's the fun in being amazing by yourself? We're here to show off your talents and support each other. We are a family and if that's what you're looking for you've found the right place. SLAM that apply button and join us today!
Community Perks
Edit
Mumble, Official Minecraft Server, Twitch streaming support, and YouTube support. If you're a content creator we will do everything in our power to help be sure people see your content.
How Statix Works
Edit
In Statix there are 3 divisions the Tac.S/FPS Division, the MMO Division, and the Co-op Division. We play a lot of games and understand that many people do not always stick to a single division. Anyone can play any game we formed Statix to make it easier to find people to game with whatever your into playing.
How to Join
Edit
If you're interested in joining up with Statix go to our website at www.statixgaming.com scroll down to our forum. Register there and fill out an application. If your application is approved we will reach out to your for your in game information to get an invite sent to you asap.
External links
Edit
http://fb.com/statixgamingcommunity
http://statixgaming.com
http://twitter.com/statixguild
http://youtube.com/statixguild
http://twitch.tv/statixtv

Ad blocker interference detected!
Wikia is a free-to-use site that makes money from advertising. We have a modified experience for viewers using ad blockers

Wikia is not accessible if you've made further modifications. Remove the custom ad blocker rule(s) and the page will load as expected.