This article is a guild information page for Ruthless of

Hazak (EU)

.

The contents herein are entirely player made, and in no way represent official WildStar history or occurrences. Characters and events listed are of an independent nature, and may be role-play, fictional, speculative, or opinion from a limited player-base. Guild pages must comply with Guild page policy.
| | |
| --- | --- |
| | Ruthless |
| | |
| --- | --- |
| Name | Ruthless |
| Founded | 2010 |
| Realm | Hazak (EU) |
| Leader | Quue |
| Guild Officers | Acke, Britney, Coldheaven, Georg, Quantrus, Quue, Seyo and Wivouzan |
| Webmaster | Seyo |
| Target | PvP PvE |
| Accounts | 300+ |
| Country | Sweden |
| Special | Swedish |
| Restrictions | Swedish Only |
| Website | Ruthless |
Who are we?
Edit
Ruthless is a Swedish gaming association that focuses to have a good community.
Ruthless was founded in 2010 as a SWTOR community and a SWTOR gaming community, shortly after that we renamed ourselves to Ruthless and became SWTOR's first Swedish guild. Since then we have developed a lot and we are now working with both EA Games and Bioware. We are also sponsored by QPAD and through them we have our own online store where we sell Ruthless products.
After playing SWTOR for half a year, many of our members became interested in playing other games together, such as Diablo, Guild Wars 2 and The Secret World. We decided to become a Multi-Gaming Community. This means that we have several guilds / teams in different games, but all go under the same name and website, Ruthless. In addition, we IRL events, like barbecues, retro games evenings and paintball, etc.. 
Feel welcom to visit our website for more information
Our Wildstar section
Edit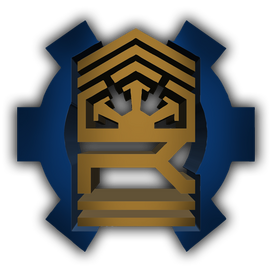 Ruthless has always been the Swedish guild where we focus on the players and the social experience. In Wildstar we will establish both a HC group and Casual group so that everyone can feel comfortable. In addition, we will have several events both ingame and IRL to get a great community as possible! Since we are a Swedish guild we only accept people who speak and understand Swedish.
Whats our goal with the Wildstar Section? To establish a guild that will offer Swedish gamers a home in Wildstar. No matter if you play casual, HC, PvE, PvP or anything else. If our members want something we will try our very best to provide necessary tools and support to fix it. At the moment the goal is to provide weekly events in: 
PvE HC
PvE Casual
Warplots
PvP HC
PvP Events
Social events (Jumping puzzles etc)
Guild leadership
Edit
Guild Leader: Quue
Officer: Acke
Officer: Britney
Officer: Coldheaven
Officer: Georg
Officer: Quantrus
Officer: Seyo
Officer: Wivouzan
How do I join Ruthless?
Edit
To apply to the guild you must first become a member on the website. After that, press the "Recruitment" on the home page and click through to Wildstar.
Do not hesitate to contact us if you have any questions, either by email or PM:
Cooperation
Edit
Ruthless will play on the same EU PvP-server as the Dominion-guild Aesir. Together we will organize all kinds of PvP-events and other events ingame to keep the server active and healthy! In the future our both guilds may even meet up for a IRL-gathering of some sort.
External links
Edit

Ad blocker interference detected!
Wikia is a free-to-use site that makes money from advertising. We have a modified experience for viewers using ad blockers

Wikia is not accessible if you've made further modifications. Remove the custom ad blocker rule(s) and the page will load as expected.