This article is a guild information page for ImperialUnderground of

Nexus (US)

.

The contents herein are entirely player made, and in no way represent official WildStar history or occurrences. Characters and events listed are of an independent nature, and may be role-play, fictional, speculative, or opinion from a limited player-base. Guild pages must comply with Guild page policy.
| | |
| --- | --- |
| | Imperial Underground |
| | |
| --- | --- |
| Name | Imperial Underground |
| Founded | 1/1/2008 |
| Realm | Nexus (US) |
| Leader | Mantard |
| Co-Leader | Chasey |
| Guild Officers | Aarrandar, Palles, Slylock, Stressmonkey, Sudo |
| Target | PvE |
| Accounts | 40+ |
| Restrictions | Players 18+ |
| Website | Imperial Underground |
Our Charter: http://imperialunderground.org/charter
Our Application: http://imperialunderground.org/guild-application
Twitch: http://www.twitch.tv/imperialunderground
Facebook: http://www.facebook.com/imperialunderground
About us
Edit

We are a bunch of gamers that like to have fun. The core group of members have been playing MMO's together since Vanilla WOW and take pride in the fact that we have been friends for over 6 years inside and out of the games we play. Our current game we are focusing on is WildStar! Dominion Faction! If you would like to join us and be a part of our family, then head over to the Application page and tell us about yourself.
We are a progression raiding guild with 60+ members, we will be concentrating on 40 Man raids with the possibility of multiple 20 man groups http://imperialunderground.org/forums/members?sk=m&sd=a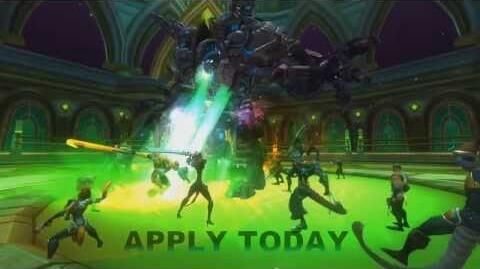 External links
Edit
Ad blocker interference detected!
Wikia is a free-to-use site that makes money from advertising. We have a modified experience for viewers using ad blockers

Wikia is not accessible if you've made further modifications. Remove the custom ad blocker rule(s) and the page will load as expected.