This article is a guild information page for Good Game Kids of

Undecided (NA)

.

The contents herein are entirely player made, and in no way represent official WildStar history or occurrences. Characters and events listed are of an independent nature, and may be role-play, fictional, speculative, or opinion from a limited player-base. Guild pages must comply with Guild page policy.
| | |
| --- | --- |
| | Good Game Kids |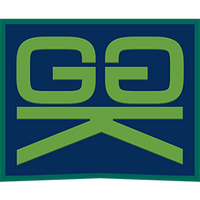 | | |
| --- | --- |
| Name | Good Game Kids |
| Founded | 2/20/2013 |
| Realm | Undecided (NA) |
| Leader | ImCloudHigh |
| Co-Leader | TelFiRE |
| Guild Officers | Killpacko |
| Target | Raid |
| Levels | 50 |
| Country | US |
| Restrictions | Hardcore raiders and close friends |
| Website | Good Game Kids |
Good Game Kids is an established gaming clan that started in StarCraft II. We are seeking WildStar players for a competitive 40 man hardcore raiding team. Must be mature, respectful and reliable; extensive raiding experience strongly preferred. No drama! Apply Now!
About Good Game Kids
Edit
Formed in February 2013 just after release of clans in StarCraft 2
Highly competitive clan in the StarCraft 2 Community
Seeking to field a high quality WildStar guild with a hardcore raiding focus
Will be raiding as Exiles on a US PVP realm
Schedule
Edit
6pm-9pm Pacific (9pm-12am Eastern) on Monday, Tuesday and Thursday
Subject to change according to guild members' schedules
Raids may occasionally be 4 hours during progression
Requirements
Edit
Mature
Follows through on commitments
Has some experience raiding at a high level in MMORPG games

or willing and able to learn very quickly

Reliable setup that includes low ping and high performance in WildStar, a microphone, and Mumble.
Expectations
Edit
We are looking for people who are interested in MMO raid progression at a high level, who have the drive and time necessary to push through top tier content.
Be on time for raids, every time, with all necessary consumables and other raid gear
You must commit to attend raids and maintain near-perfect attendance during progression. You must notify an officer in advance if you will be missing a mandatory raid.
You are expected to put in the necessary work to optimize your character to the best of your ability, and seek help from fellow raiders whenever necessary to ensure your character is at its best.
You are encouraged to participate in some PvP activity, especially with other guild mates. This helps grow knowledge of your character and builds team strength.
At all times you must be respectful to your fellow raiders and guild mates
Do not cause public drama, please try to settle any disputes with the person privately first, and contact an officer if absolutely necessary.
External links
Edit
Ad blocker interference detected!
Wikia is a free-to-use site that makes money from advertising. We have a modified experience for viewers using ad blockers

Wikia is not accessible if you've made further modifications. Remove the custom ad blocker rule(s) and the page will load as expected.