This article is a guild information page for Cantonium Elites of

Jabbit (EU)

.

The contents herein are entirely player made, and in no way represent official WildStar history or occurrences. Characters and events listed are of an independent nature, and may be role-play, fictional, speculative, or opinion from a limited player-base. Guild pages must comply with Guild page policy.
| | |
| --- | --- |
| | Cantonium Elites |
| | |
| --- | --- |
| Name | Cantonium Elites |
| Founded | 2004 |
| Realm | Jabbit (EU) |
| Guild Level | 0 |
| Leader | Zovilak |
| Co-Leader | Lieselotje and Stingray |
| Target | PvE |
| Accounts | 156 |
| Levels | 0-50 |
| Special | Dutch |
| Website | Cantonium Elites |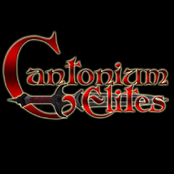 Guild Info
Edit
Cantonium-Elites is a casual Dutch Gaming community. We focus mainly on MMO games like World of Warcraft, Lord of the Rings Online, Guild Wars 2 and SWTOR. We've been around for many years and some of you Dutch players may know us already.
What are requirements
Edit
Are you?: - A Dutch speaking player from The Netherlands or Belgium - A casual social player that likes to help other guild members - Someone with a good sense of humor - Not a hardcore raider (don't think you'll be happy with us) - Not a hardcore PVP player (don't think you'll be happy with us) - Older then 18 (we have some underaged members, but we expect them to be mature)
What do we offer
Edit
An experienced gaming community with social members and leaders - A friendly and social guild - We have our own Mumble server  - We have our own website (http://www.cantonium-elites.be/) - We have our own facebook page (https://www.facebook.com/groups/Wildstaronline/) - We have our own twitter account (https://twitter.com/CantoniumElites) - The chance to play the game with friends and family - Endgame casual raiding - Grouping for quests and dungeons - Social events - A lot of fun and laughter (don't take it all to serious)
How to apply for this great guild
Edit
There are several ways to apply to our guild. You can join our facebook group or you can fill out the application form.
At this time we're looking for members who can strenghten our raiding force! If you're not interested in raiding, or still leveling and/or working on attunement, then you're more than welcome to join us as well! Please be sure to mention what role you are applying for. Everybody starts as a regular member, but we need to know what you're aiming for. Hope to speak to you soon.
With kind regards,
Zovilak.
Ad blocker interference detected!
Wikia is a free-to-use site that makes money from advertising. We have a modified experience for viewers using ad blockers

Wikia is not accessible if you've made further modifications. Remove the custom ad blocker rule(s) and the page will load as expected.