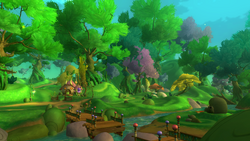 Celestion is a level 7 - 14 Exile zone in Alizar. Players will be sent here after completing Everstar Grove. After entering the portal in Everstar, players will arrive in Glenview's Bulwark.
Zone guide
Edit
Ad blocker interference detected!
Wikia is a free-to-use site that makes money from advertising. We have a modified experience for viewers using ad blockers

Wikia is not accessible if you've made further modifications. Remove the custom ad blocker rule(s) and the page will load as expected.